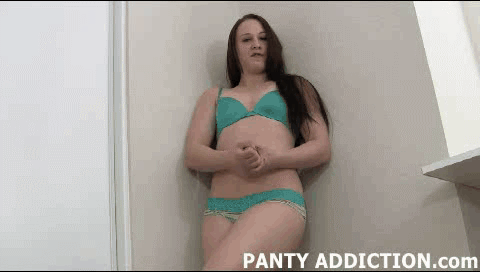 share gif:
Cheyenne Jewel wants you to get a little closer because she has something to tell you. She sure looks happy, but will that translate into pleasure for you?
Hey there. Come a bit closer because I want to tell you something. I've got an urge to give you a panty handjob. You know what that is, right? Yeah, it's not like a regular handjob. See, it's when a girl takes her sexiest pair of panties and wraps them around your cock so that she can make you cum like you've never cum before.
Do you like looking at my nice silky smooth underwear? I'm going to turn around for you so that you can get a good look at my ass. Just look how incredible my butt is in panties. I want nothing more than to get my hands on your dick and make it cum all over my panties. Rest assured that the next time I see you, you're getting that panty handjob.
- Cheyenne Jewel